All of my posts won't be about food, but if you know my family you know around Christmas time we LOVE to cook! My Aunt Karen found this recipe a few years ago and we've made it every year since. It is one of my favs and really easy to make!
What you need:
1- 8 count can Grand biscuts
1 # sausage, cook and drained
1# sharp cheddar cheese - grated
6 large eggs
1/2 cup chopped onion (optional)
Cut biscuits in half (horizontally)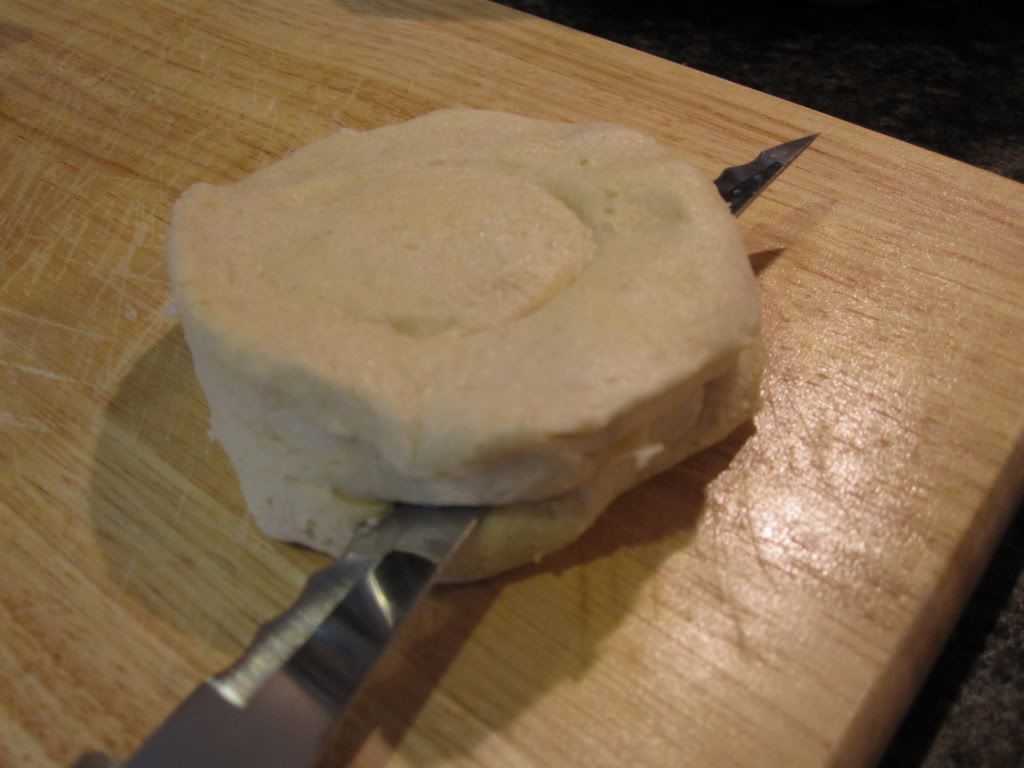 Layer bottom of WELL greased bundt pan over lapping edges.
Layer sausage, onions and pour in eggs.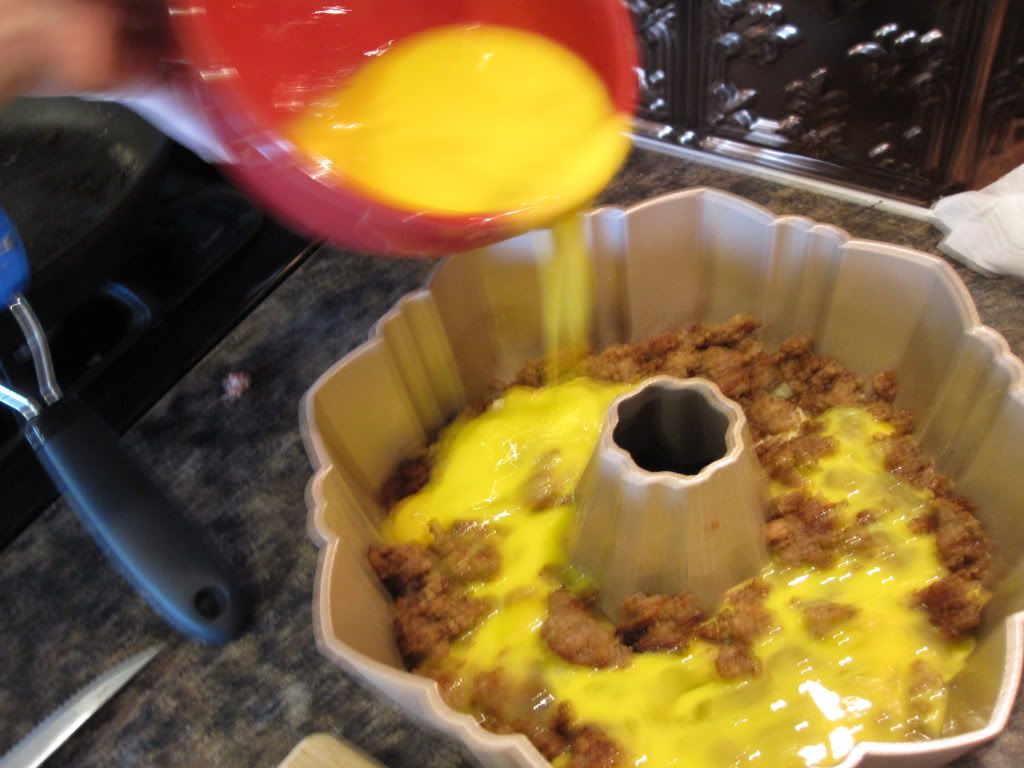 Top with Cheese then layer the other 8 halves of the biscuits.
Bake 350° 40-50 minutes
Looking beautiful already! Take a knife and "loosen edges". Not sure what that is technically called, but the goal is to loosen it up so when you flip it over it comes out all in one piece (trust me sometimes it's harder than it sounds).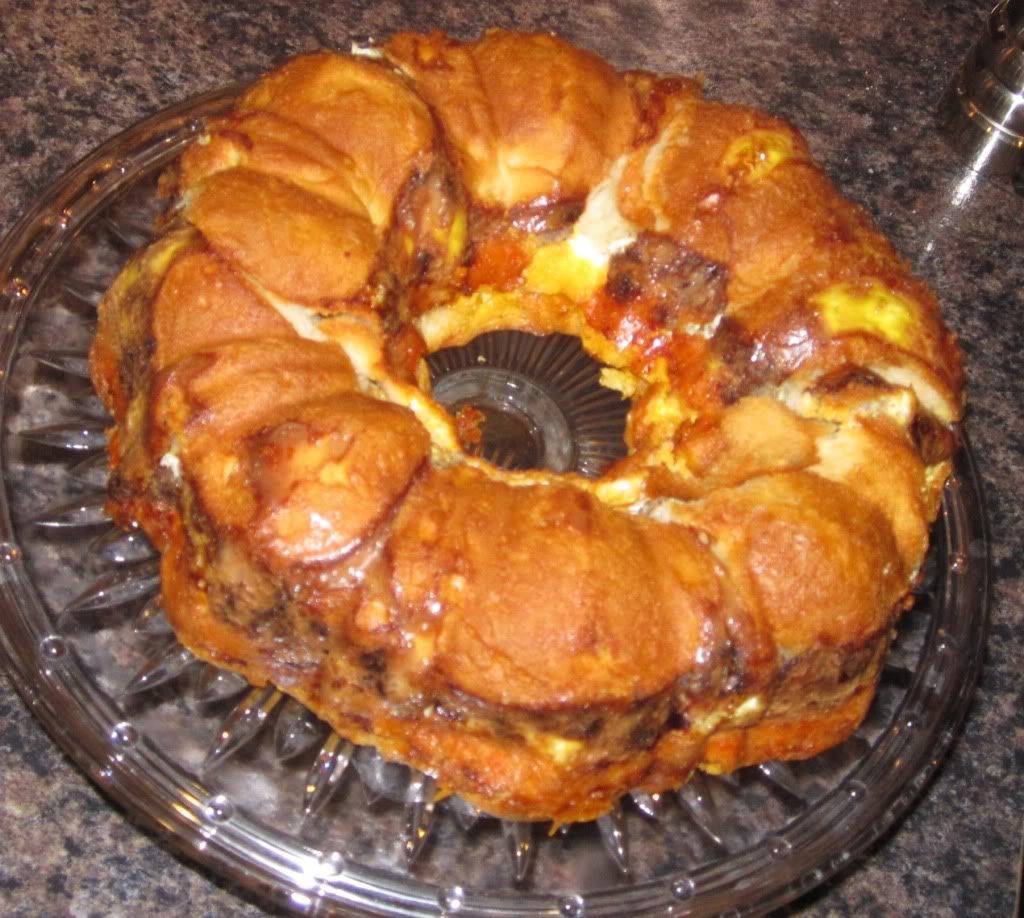 Voila! Beautiful and yummy breakfast ring!